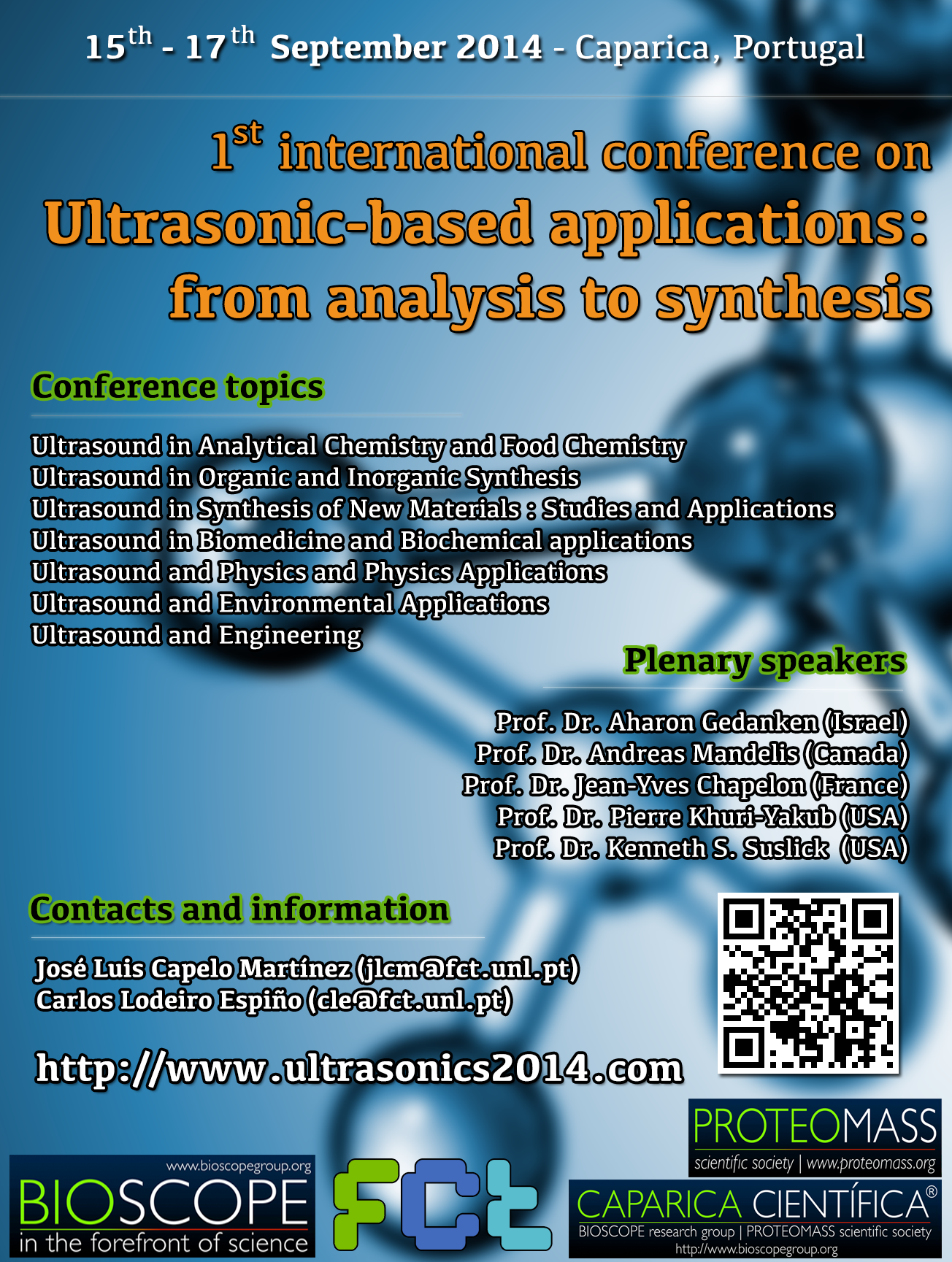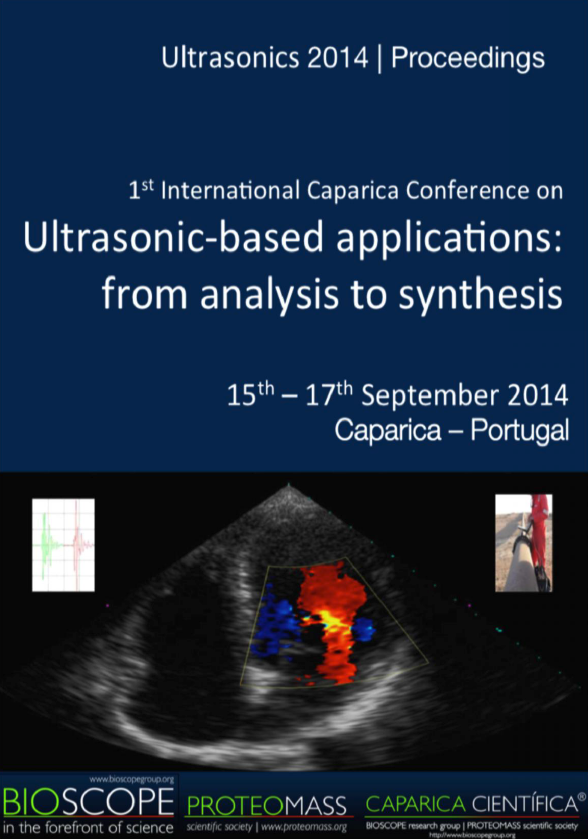 On behalf of the organizing committee, we are delighted to welcome you to Caparica (Lisbon, Portugal), for the 1st International conference on ultrasonic-based applications: from analysis to synthesis (ULTRASONICS-2014).
The Conference will take place in Costa de Caparica (http://vimeo.com/4939136) the 15th, 16th and 17th September 2014 .
We cordially encourage you to attend and contribute to one of the major events in 2014 on the Ultrasonics field.
We are confident that you will appreciate the breadth and quality of the scientific program and the city of Caparica, and look forward to seeing you in 2014 in Portugal.
Symposium Subjects:
Ultrasound in Analytical Chemistry and Food Chemistry
Ultrasound in Organic and Inorganic Synthesis
Ultrasound in Synthesis of New Materials : Studies and Applications
Ultrasound in Biomedicine and Biochemical applications
Ultrasound and Physics and Physics Applications
Ultrasound and Environmental Applications
Ultrasound and Engineering
On belhalf of the scientific and organizing committees,
Carlos Lodeiro-Espiño
José-Luis Capelo-Martinez